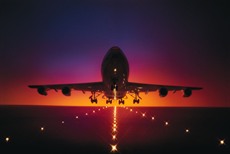 While travelling on business looks like fun from outside, ask anyone who travels constantly and he will tell you it is not as exciting as it looks. There are number of things that could go wrong including flight delays, troubling passengers, lost luggage and so on. You not only have to deal with these issues during travel but you also need to arrive at your destination ready to jump into business right away. Those who can deal with these issues effectively can get more accomplished during the travel and still get back in good shape.
It also helps to use your credit card during travels to help you to keep a close eye on your expenses and can also give you some extra rewards along the way. Here are some of the tips derived from talking to frequent travelers that can help you be more effective during business travel.
Delays are inevitable
If you frequently travel on business and take plenty of long-haul flights, you will no doubt already be aware that delays are almost inevitable from time to time.
There is nothing more frustrating than spending hours of your valuable time at an airport, while waiting for an update or your existing flight or waiting for a connecting flight to get the go ahead when the weather clears.